Connect your IoT & M2M Devices Globally
More than 100 networks in over 70 countries.
Simple pricing, no complexity.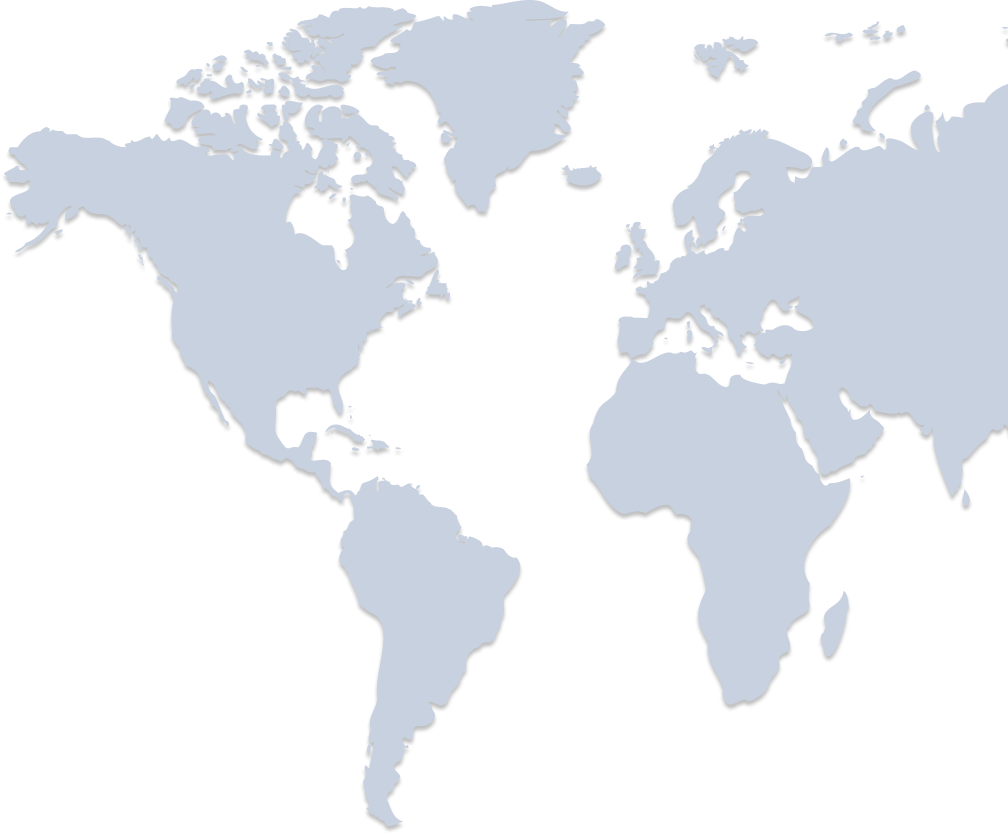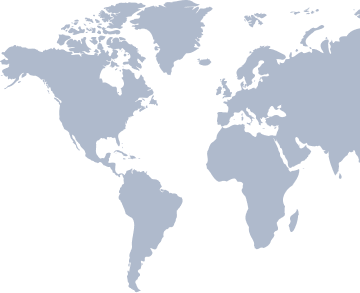 Global M2M SIM cards for startups, home appliances, smart housing.
No contract. No monthly fees. No activation costs. No registration needed.
Online shopping, express shipping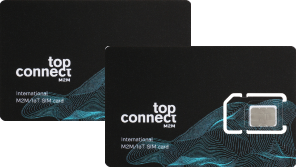 5 M2M SIM Cards
€15 shared balance included
€29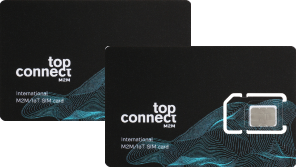 50 M2M SIM Cards
€50 shared balance included
€174
Global coverage with a single SIM

Data plans for cheaper pricing

Pay-per-use plan without fixed costs

Simple pricing and no hidden costs

No steering on roaming

Credit valid for 12 months
What we offer?
Global Roaming Connectivity and management solutions for International SIM Cards, M2M/IoT Connectivity and Sponsored Roaming. Retail, reseller and wholesales solutions for B2C, B2B and enterprise level customers.
Global Roaming Connectivity for 135+ destinations
350+ worldwide networks
5 million customers across 25+ industries
Unprecedented flexibility
Online support
28-plus years´relevant industry experience
International SIM Cards
Our International Mobile Roaming SIM, TravelSim, launched in 2005, has been a breakthrough product, with over 5 million end-users and sold in more than 70 countries worldwide. Today we provide International SIM Cards globally under brand names TravelSim, Gosim and Airbalticcard.
M2M/IoT Connectivity
Top Connect enables global M2M/IoT connectivity for retail and wholesale customers by combining 350+ providers into a single global, mobile network. Worldwide roaming M2M SIM card is designed specifically for your M2M devices. It works in alarms, GPS trackers, pet trackers, remote sensors, control systems and thousands of other M2M applications. Integrated management platform at no extra cost.
Sponsored Roaming
With Top Connect Sponsored Roaming you can take advantage of our 350+ roaming partners in over 220 global destinations. We constantly improve our roaming footprint, focusing on data and prepaid. Voice and SMS roaming are enabled in virtually every country in the world, and data in over 140 countries. Our customers can enjoy superfast LTE data roaming in many worldwide destinations.
Contact us!
Learn more about Top Connect International SIM Cards, M2M Sim Cards and Sponsored Roaming Solution by contacting a member of our team. Whether you're curious about features, a free trial — we're ready to answer any and all questions. Give us some information on what you are looking for and our team will reach out to you as soon as possible.